Snowboarder Magazine
Snowboarder Mag was the first magazine devoted to snowboarding culture in the Benelux, it was published since 1989. We redesigned this classic magazine for Maruba Sports Publishers.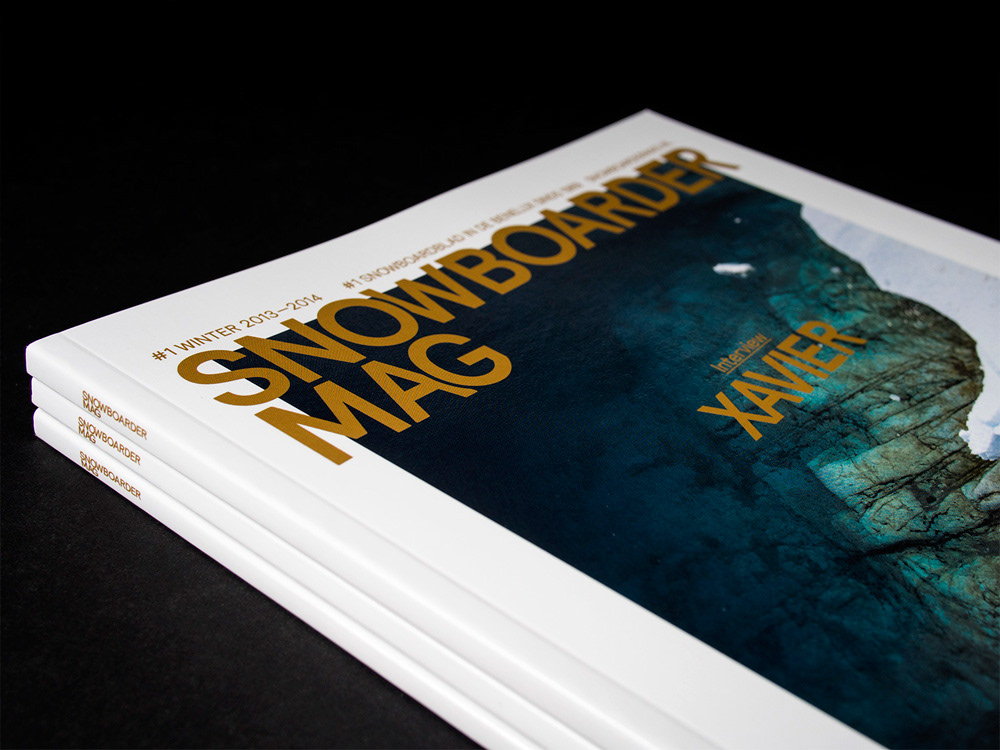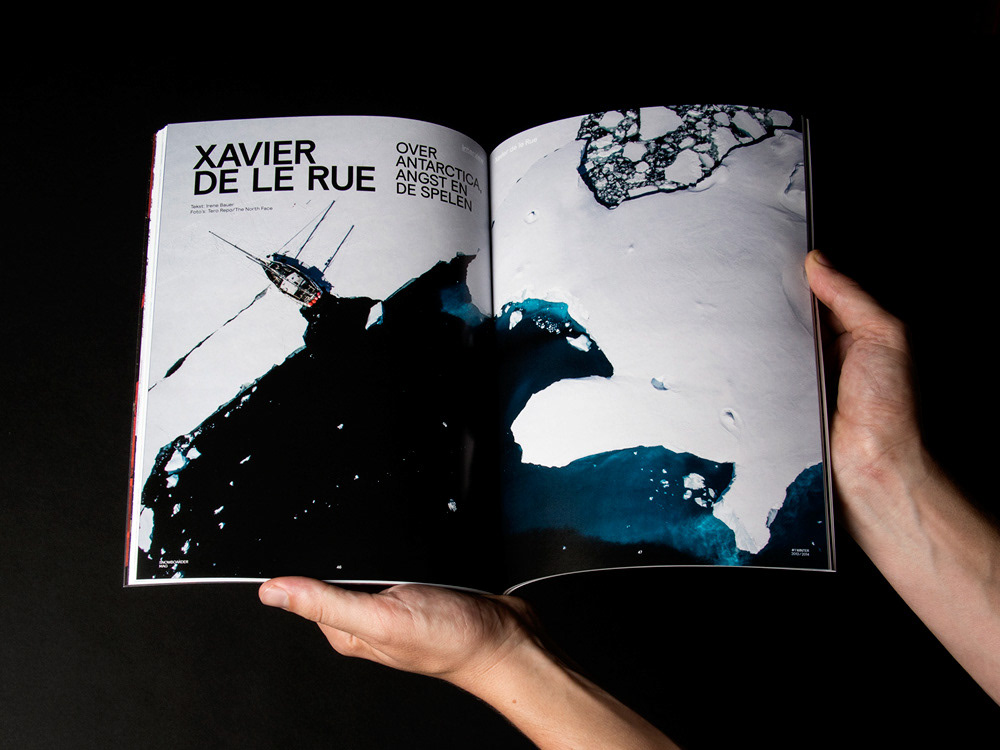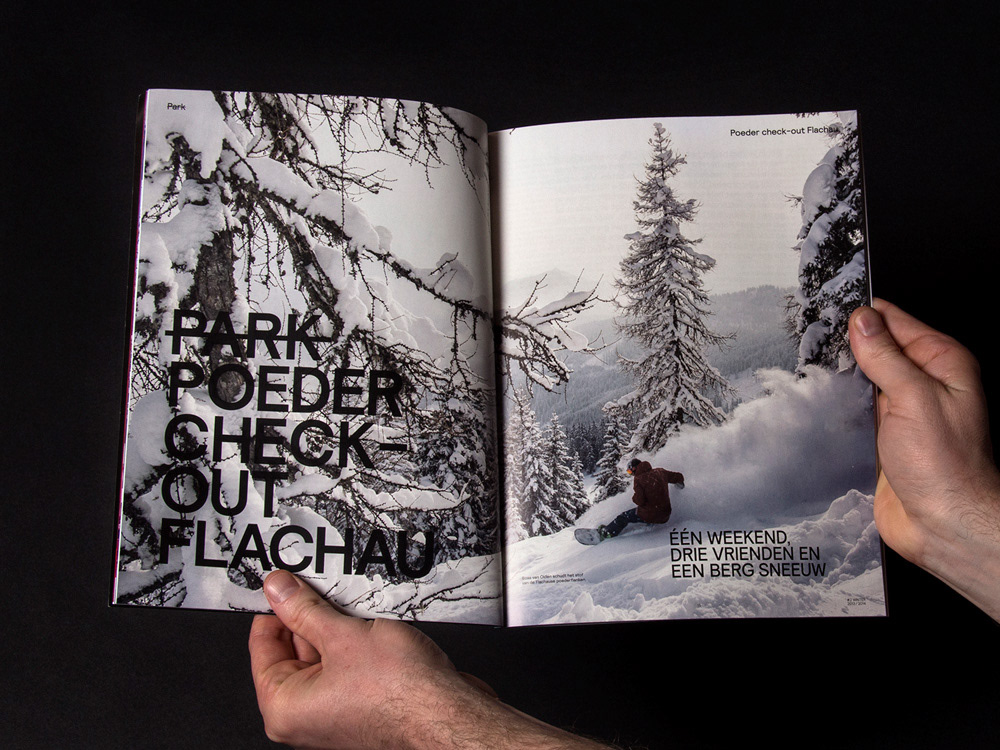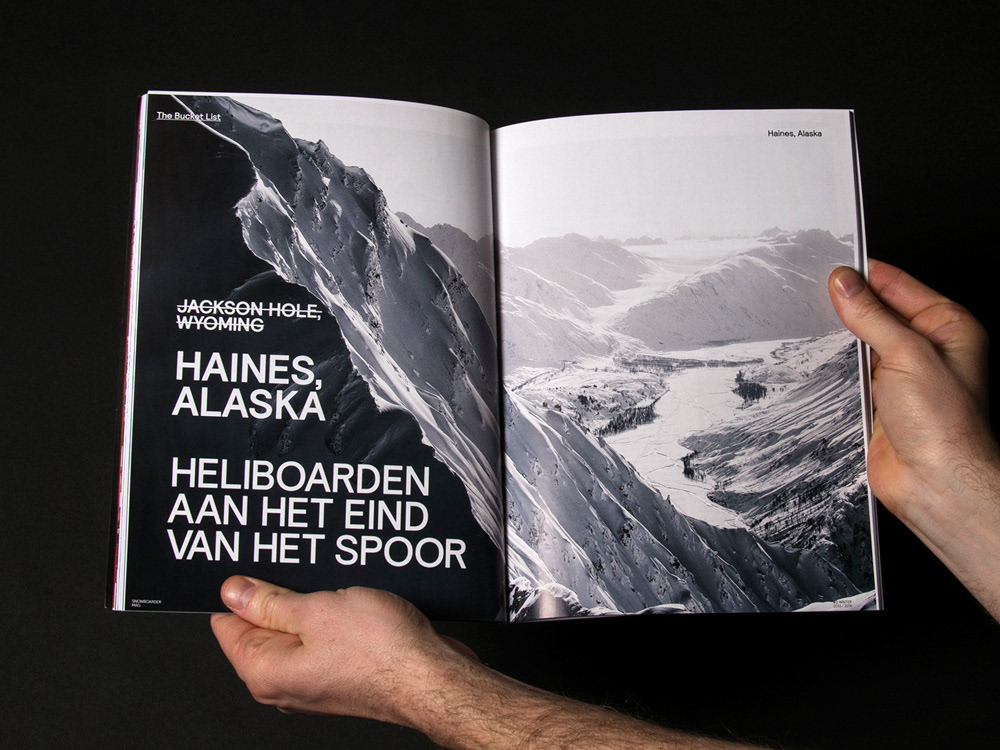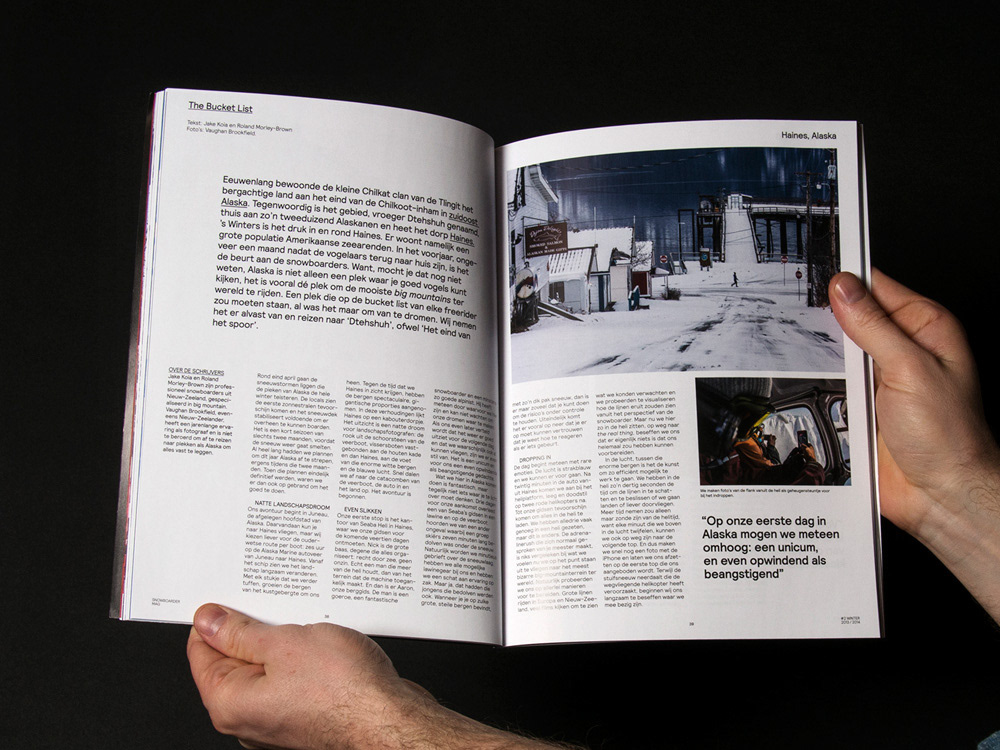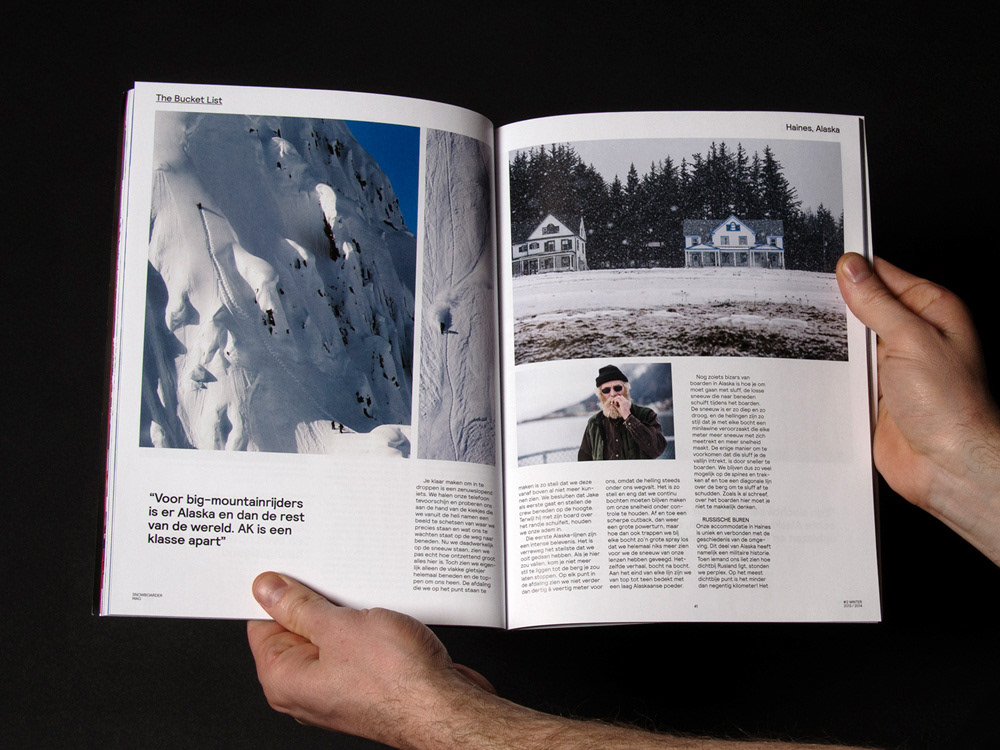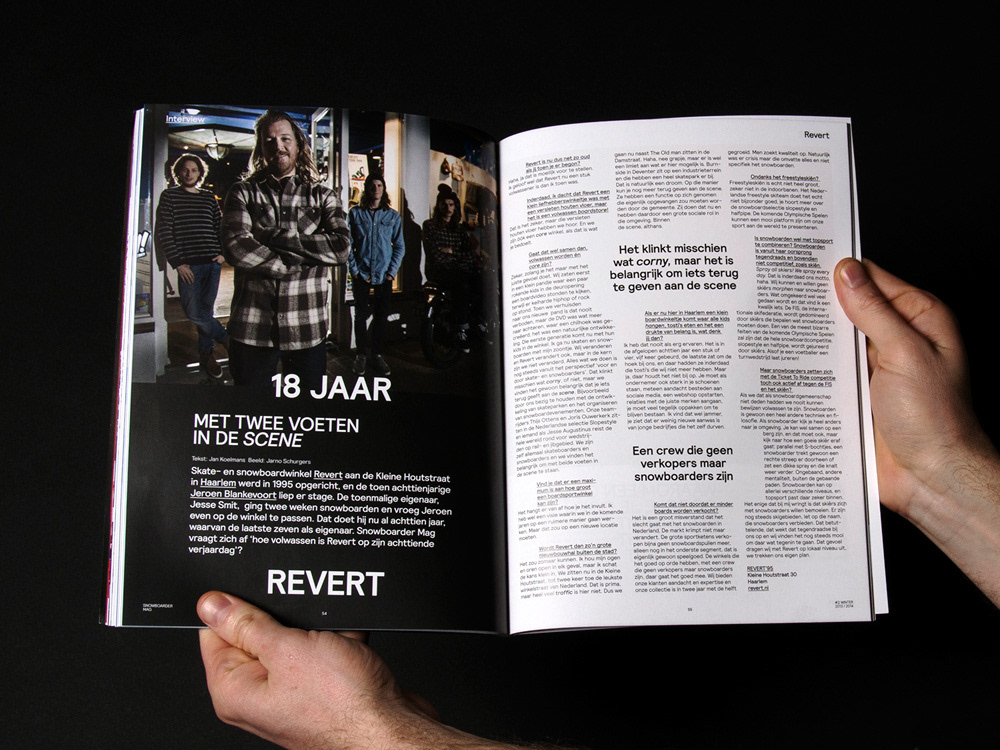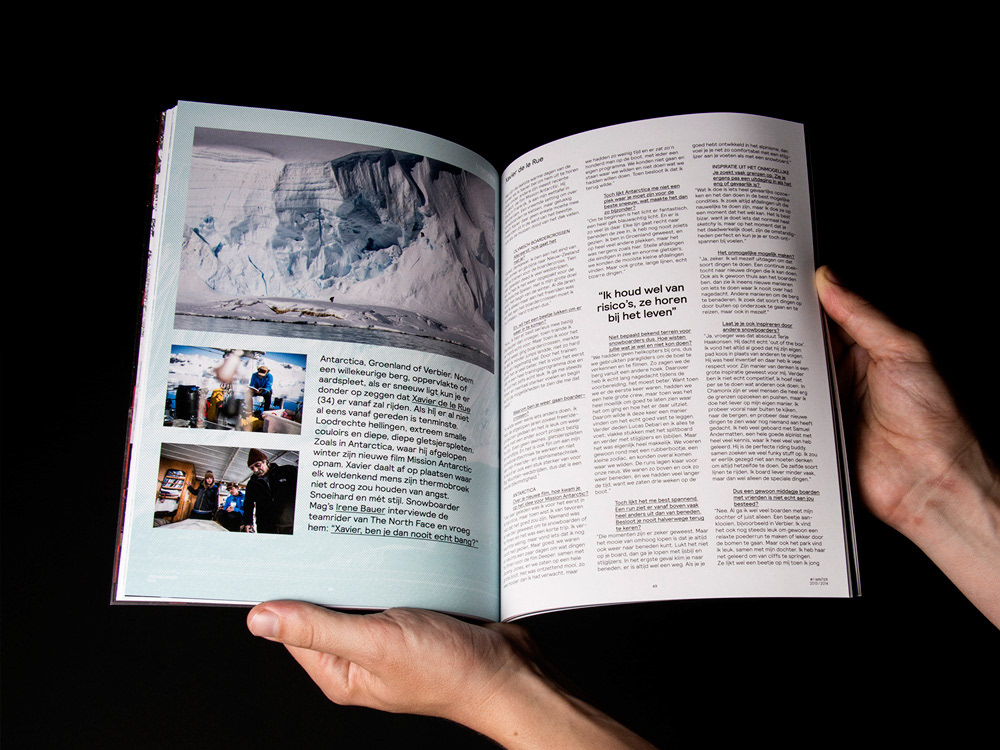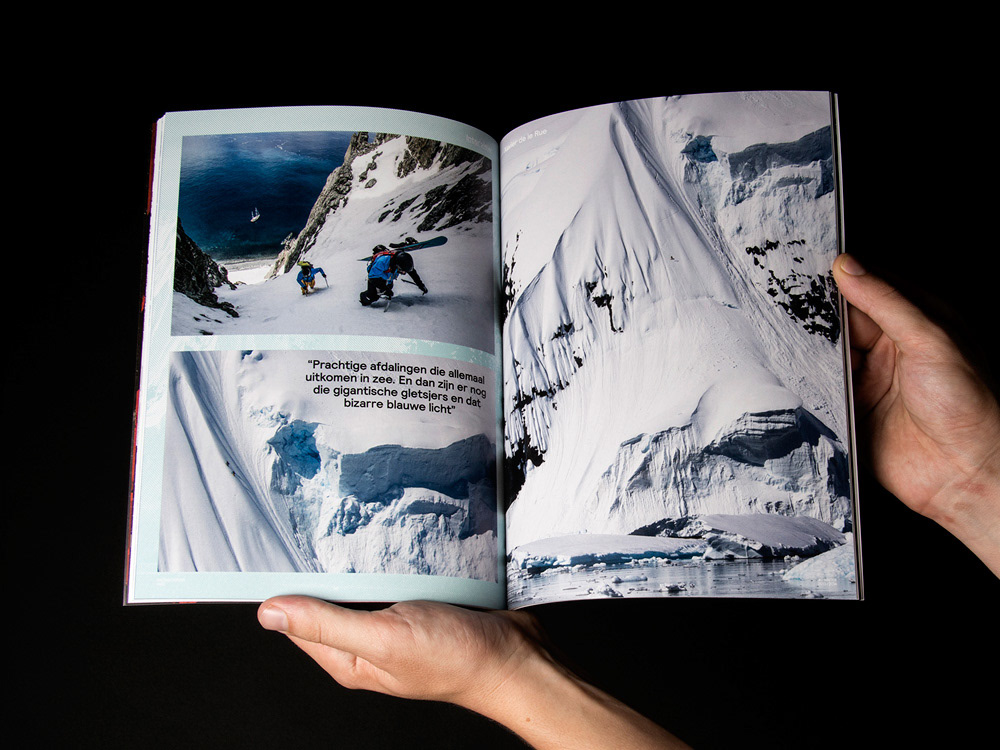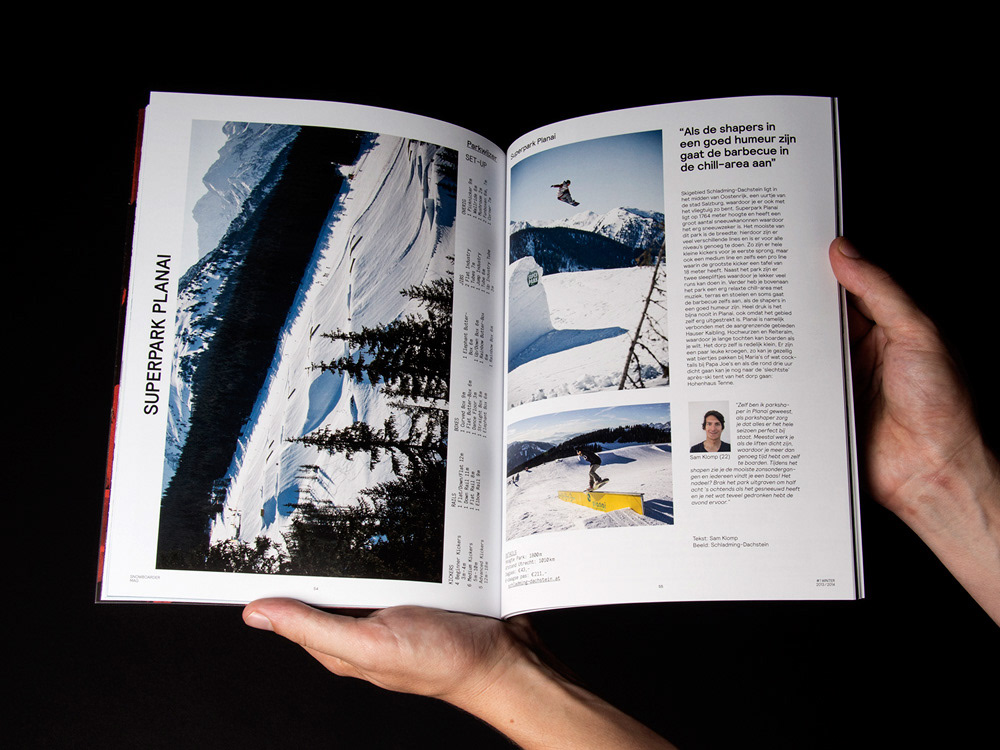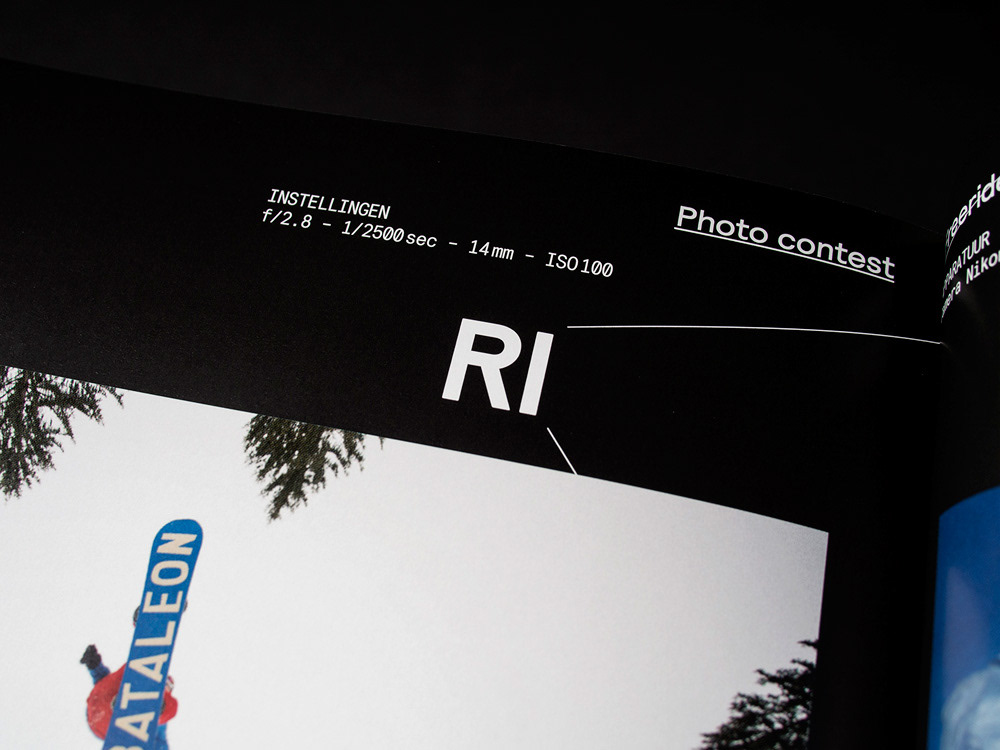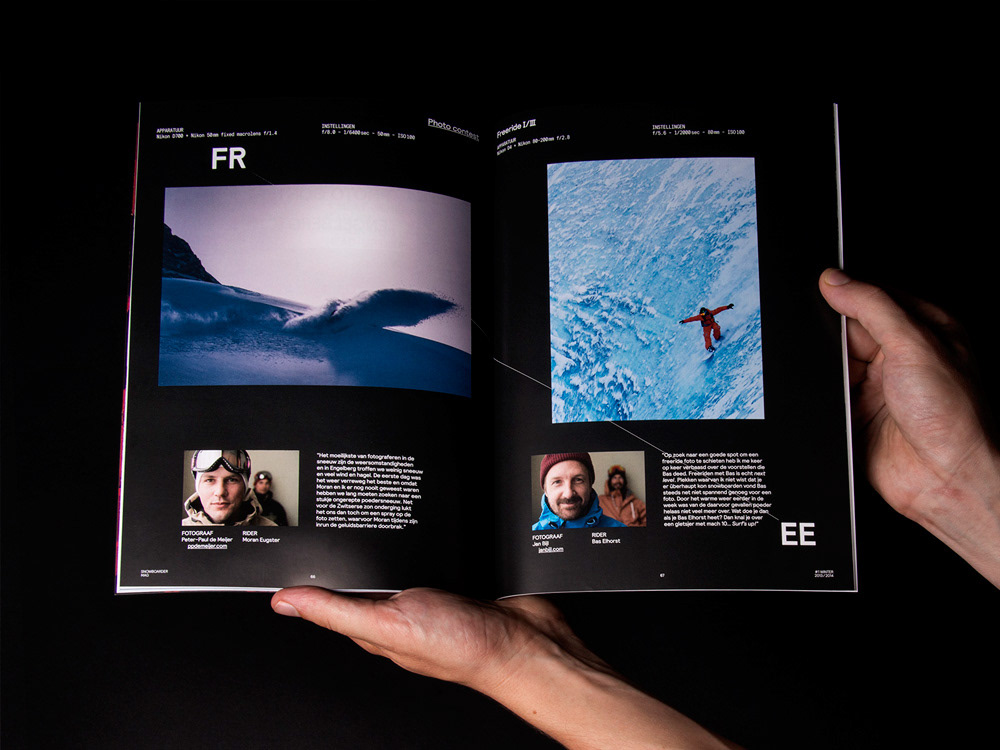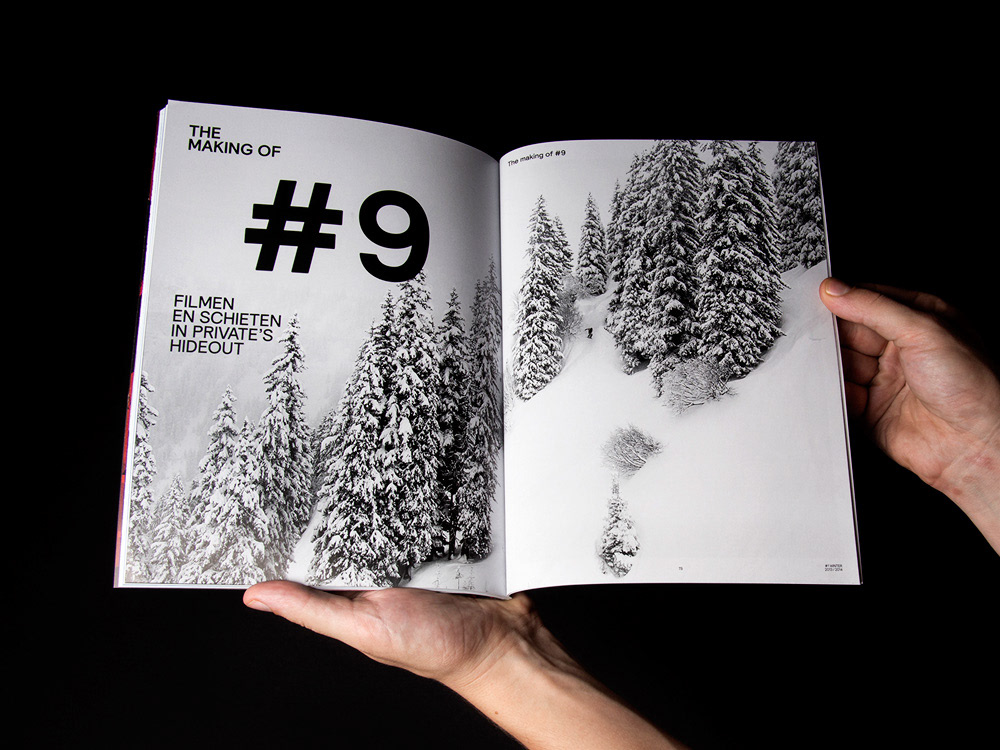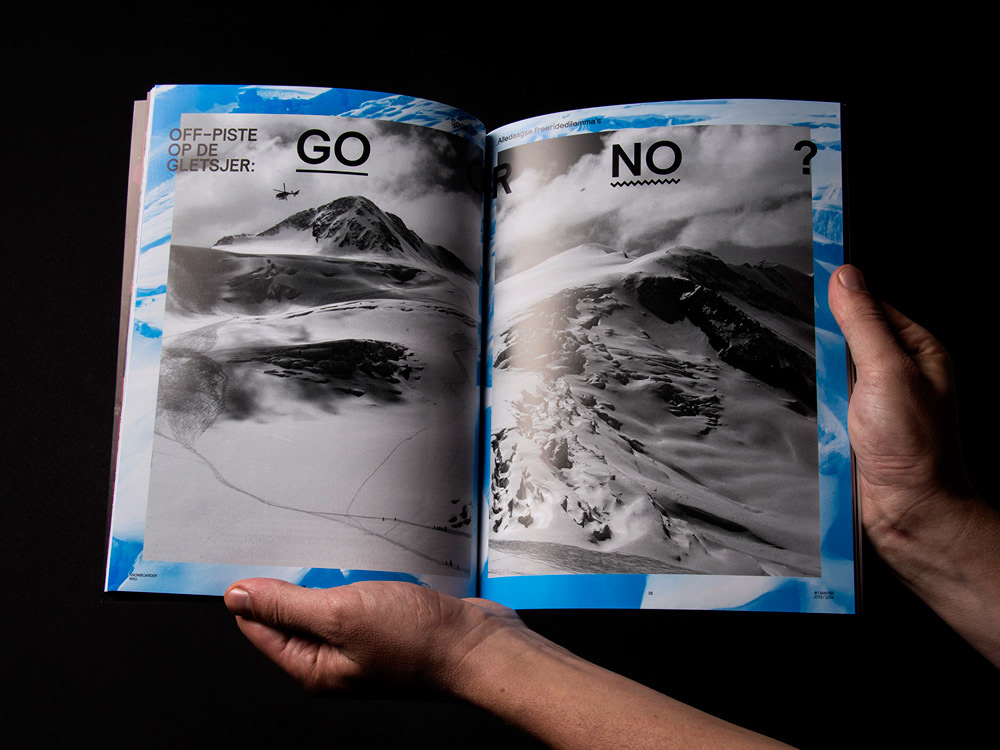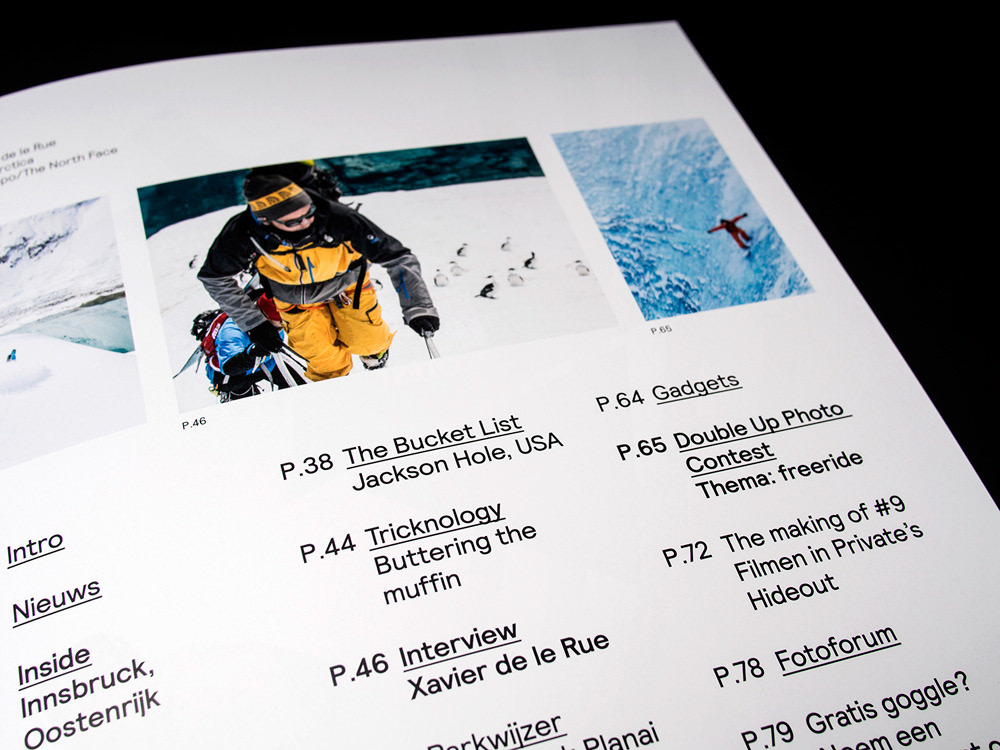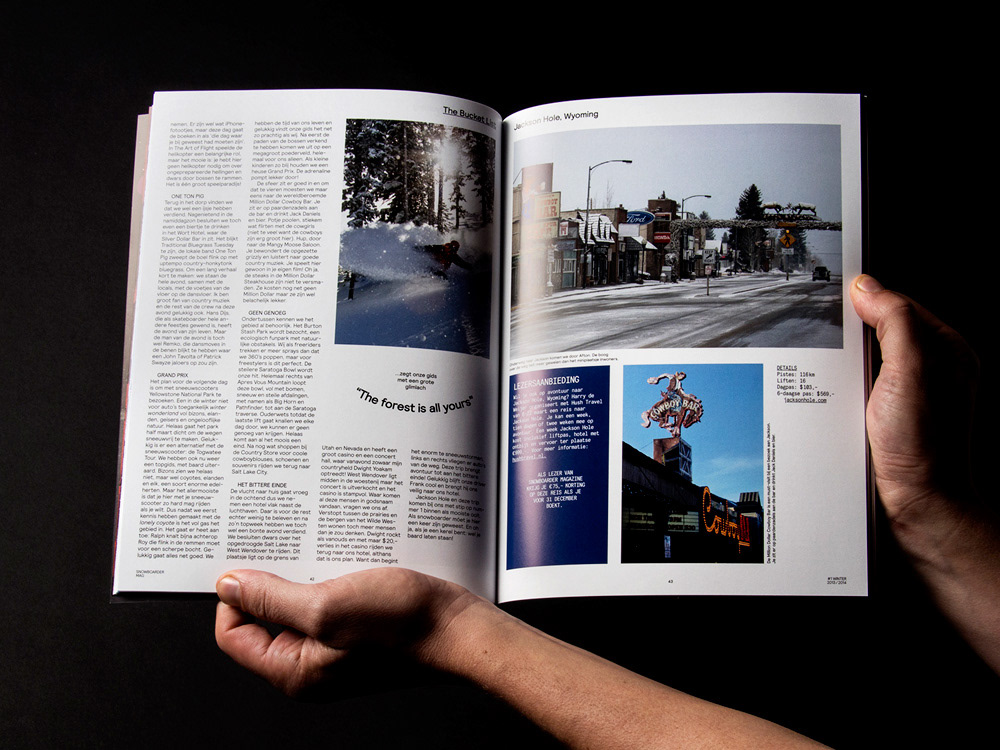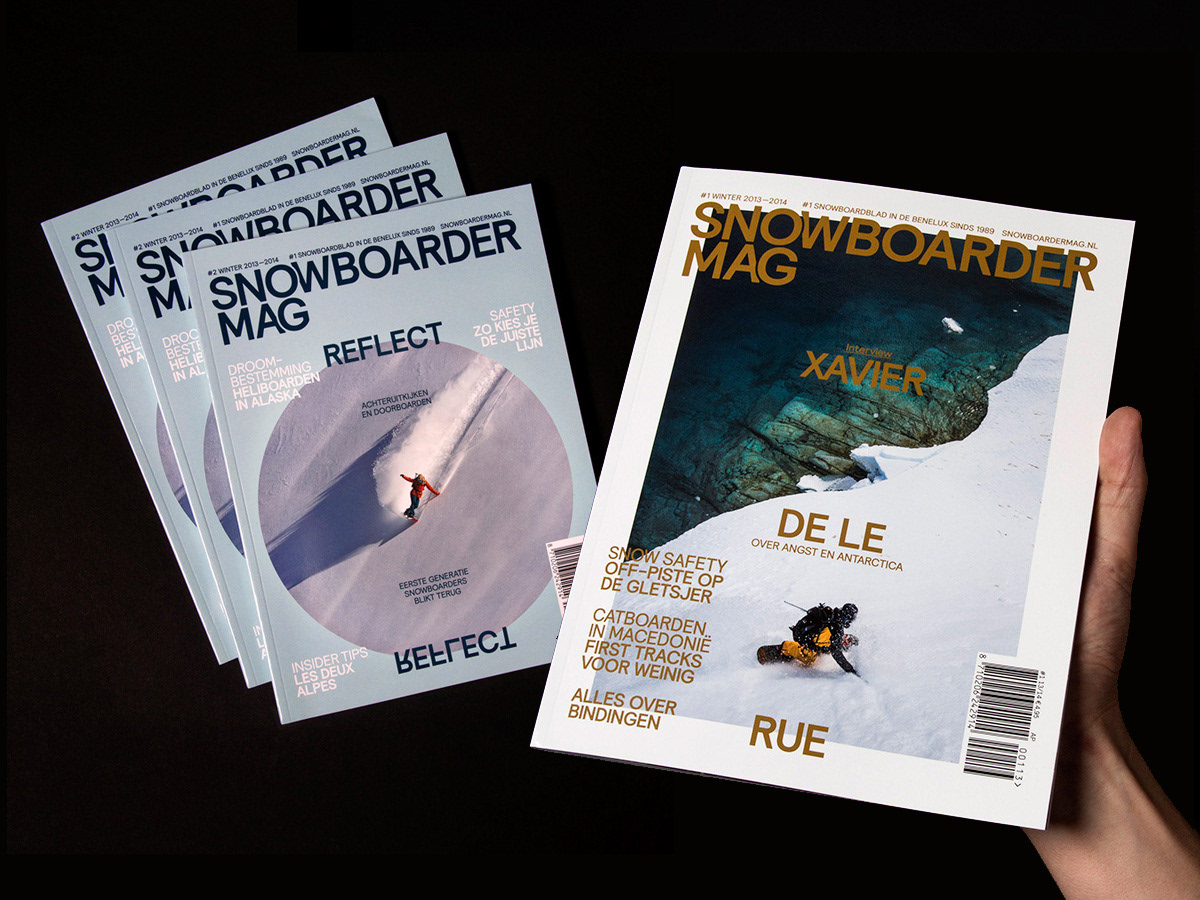 We redesigned and laid out Snowboarder mag, giving it a modern, energetic and fresh look, that was partly due to the typeface chosen – unruly Relative from Colophon type foundry. 
We often engaged in freestyle typographical explorations and unexpected layout solutions, trying to bring an excitement of this free-spirit discipline into the magazine.