Timmerhuis Magazine / Promotion Brochure
As a part of the Timmerhuis campaign we developed for Heijmans, Gemeente Rotterdam and OMA we made the Timmerhuis Magazine. An engaging reportage of buzzing Rotterdam.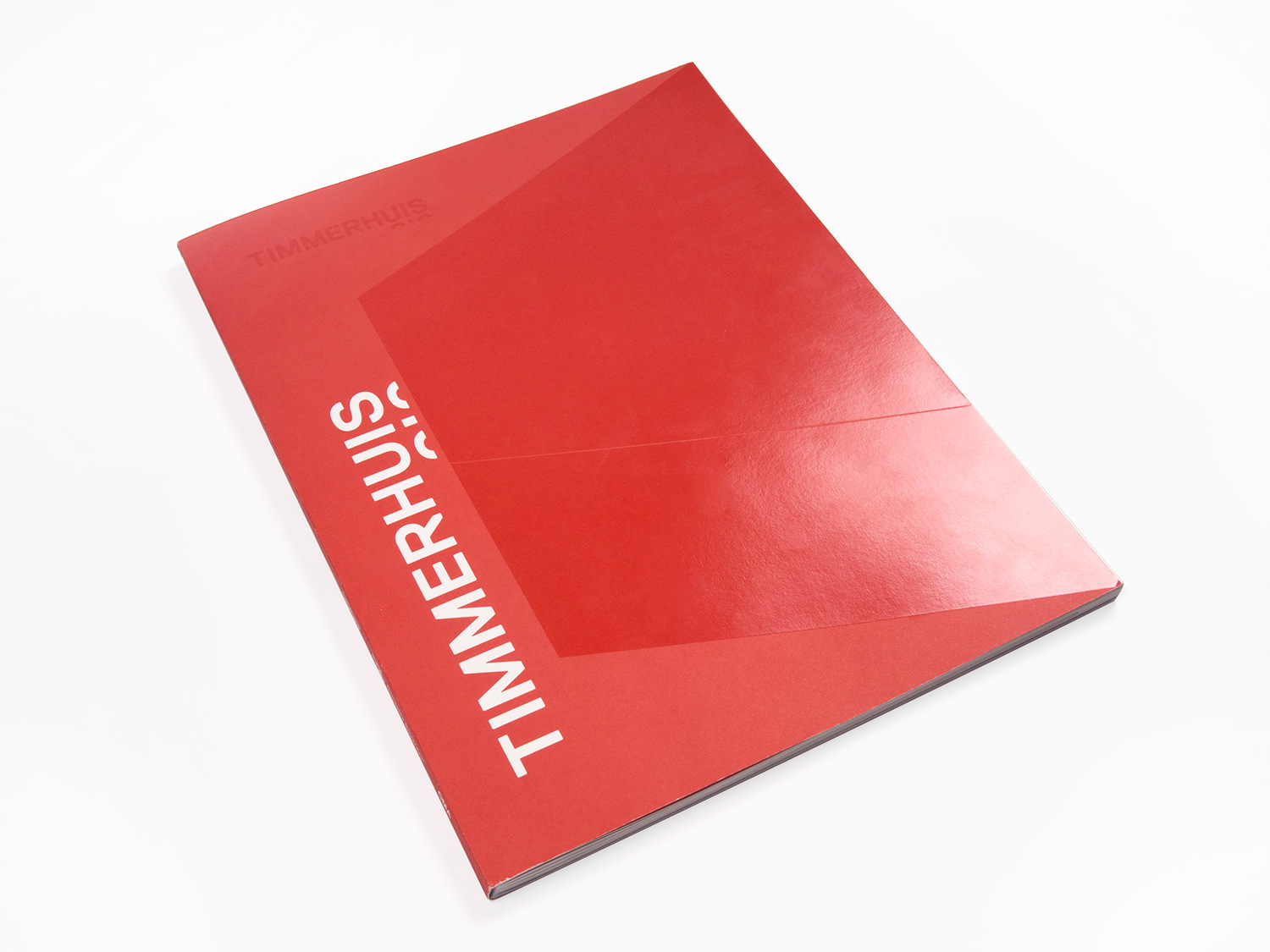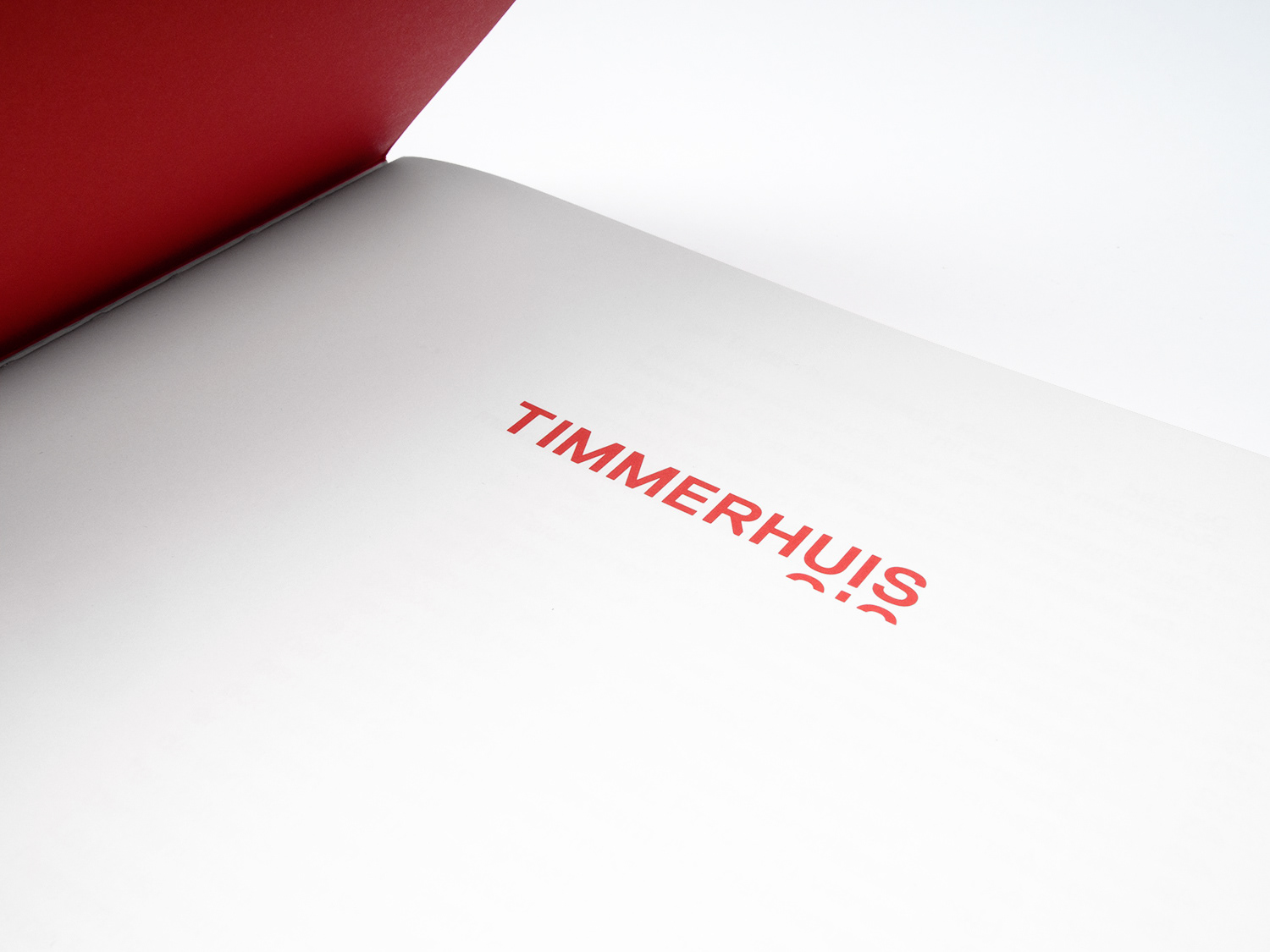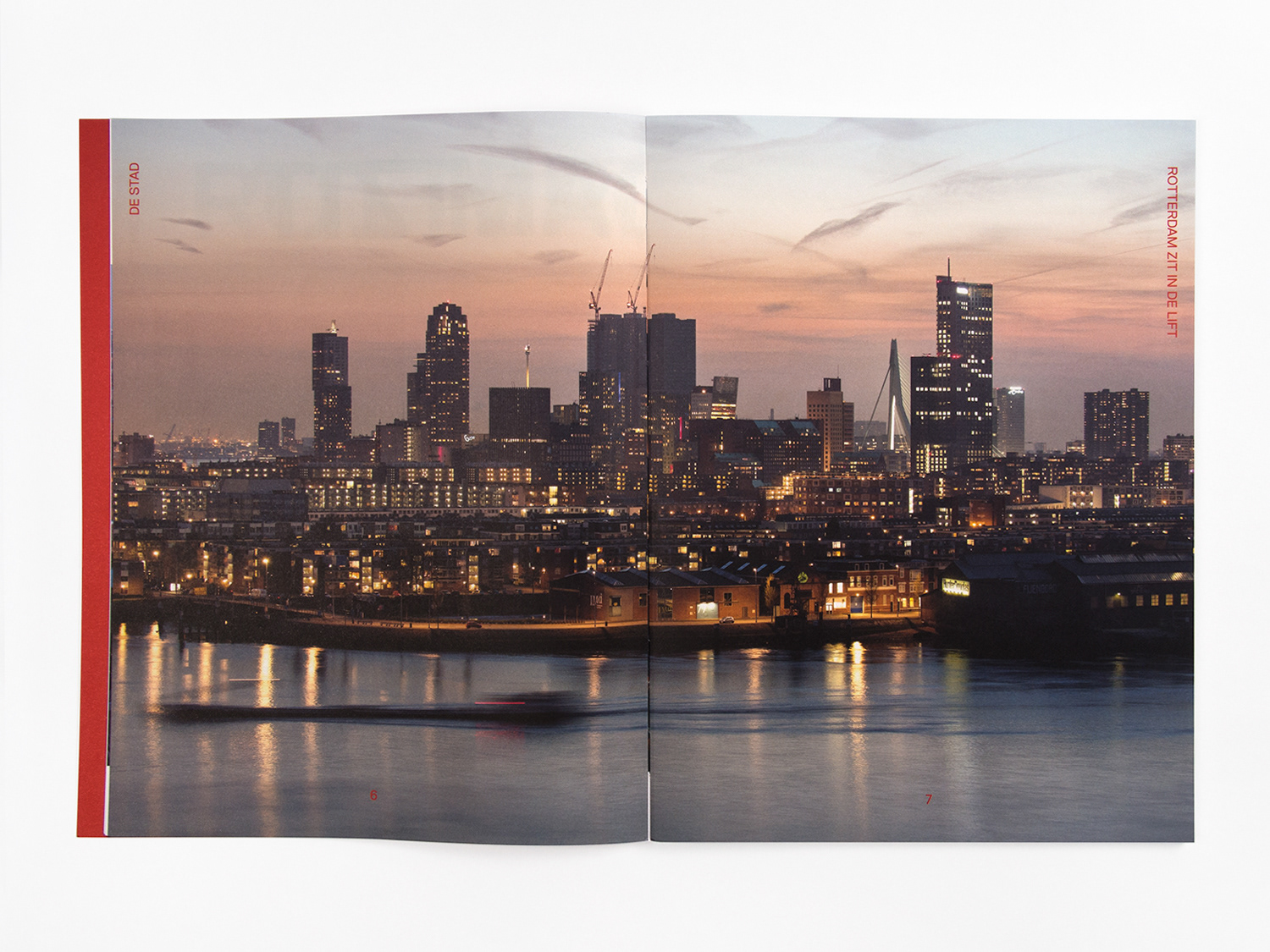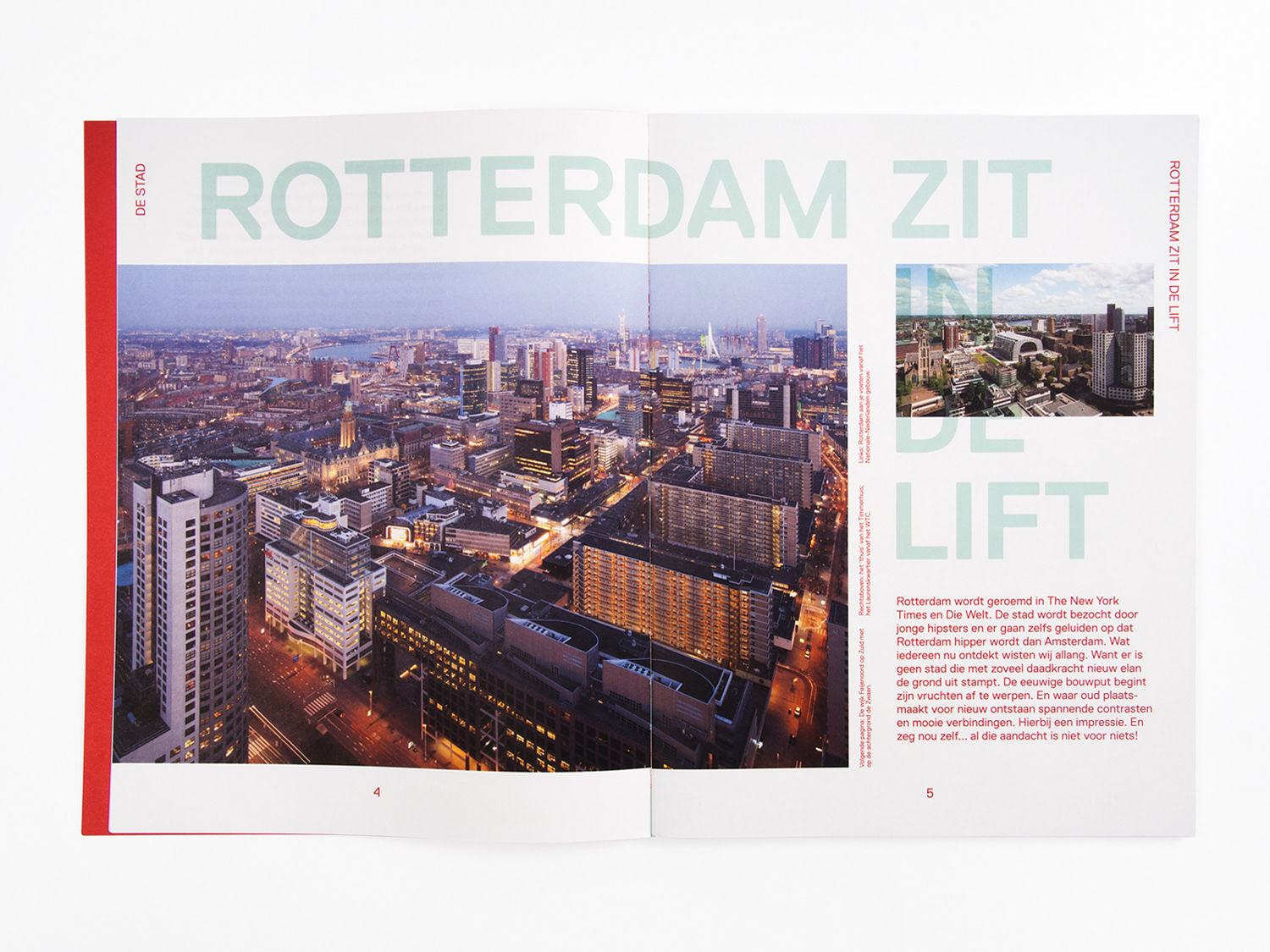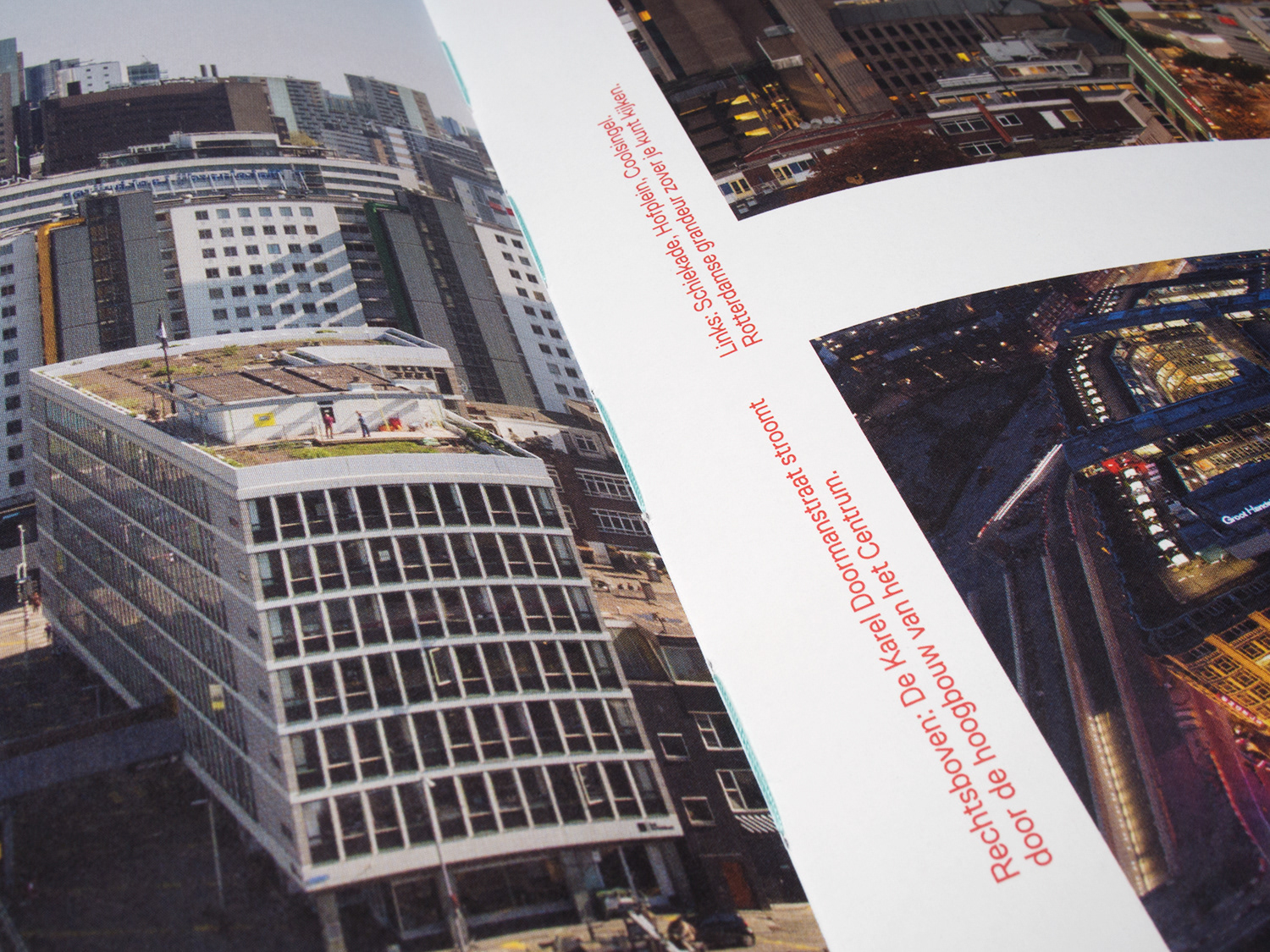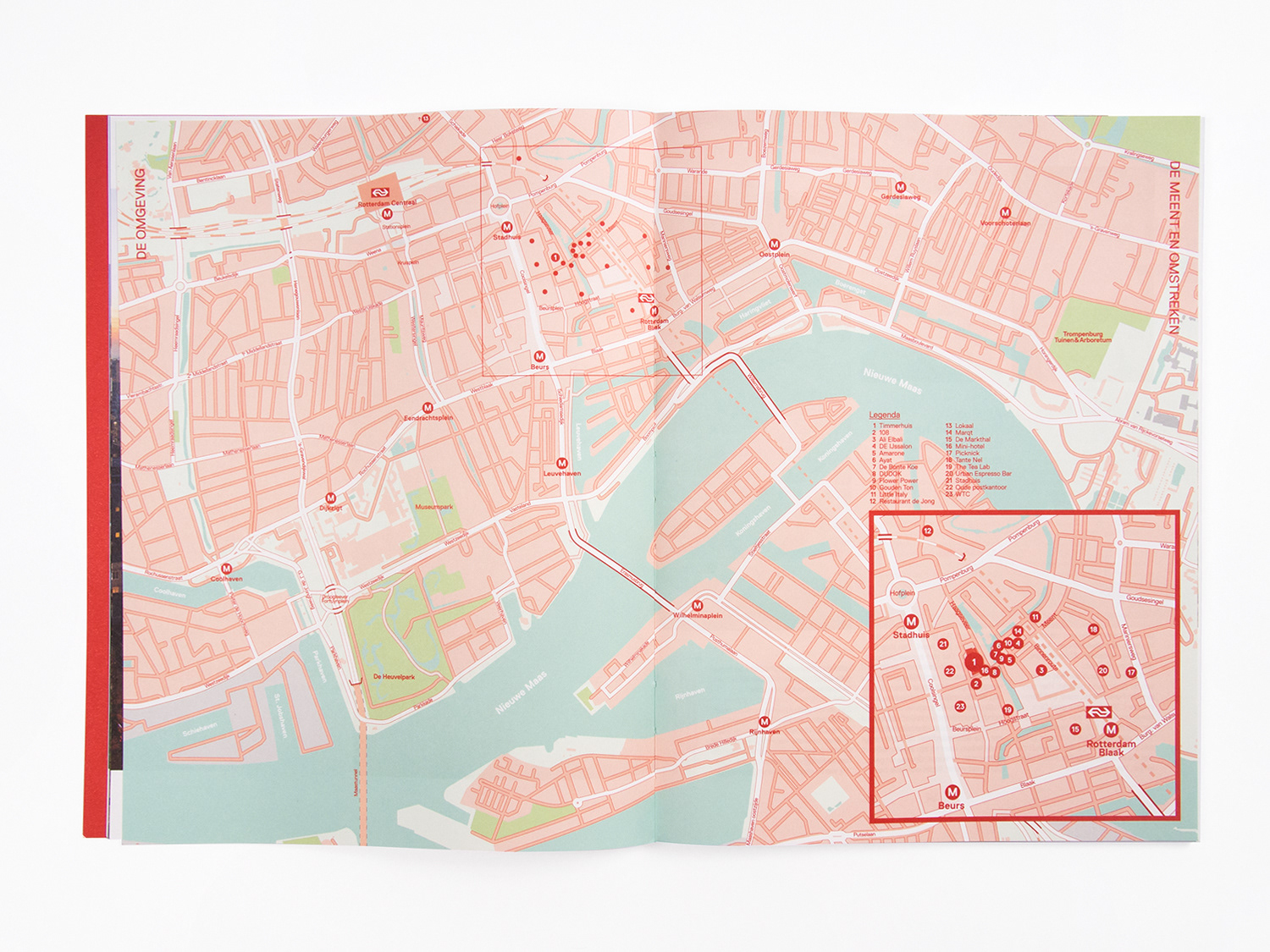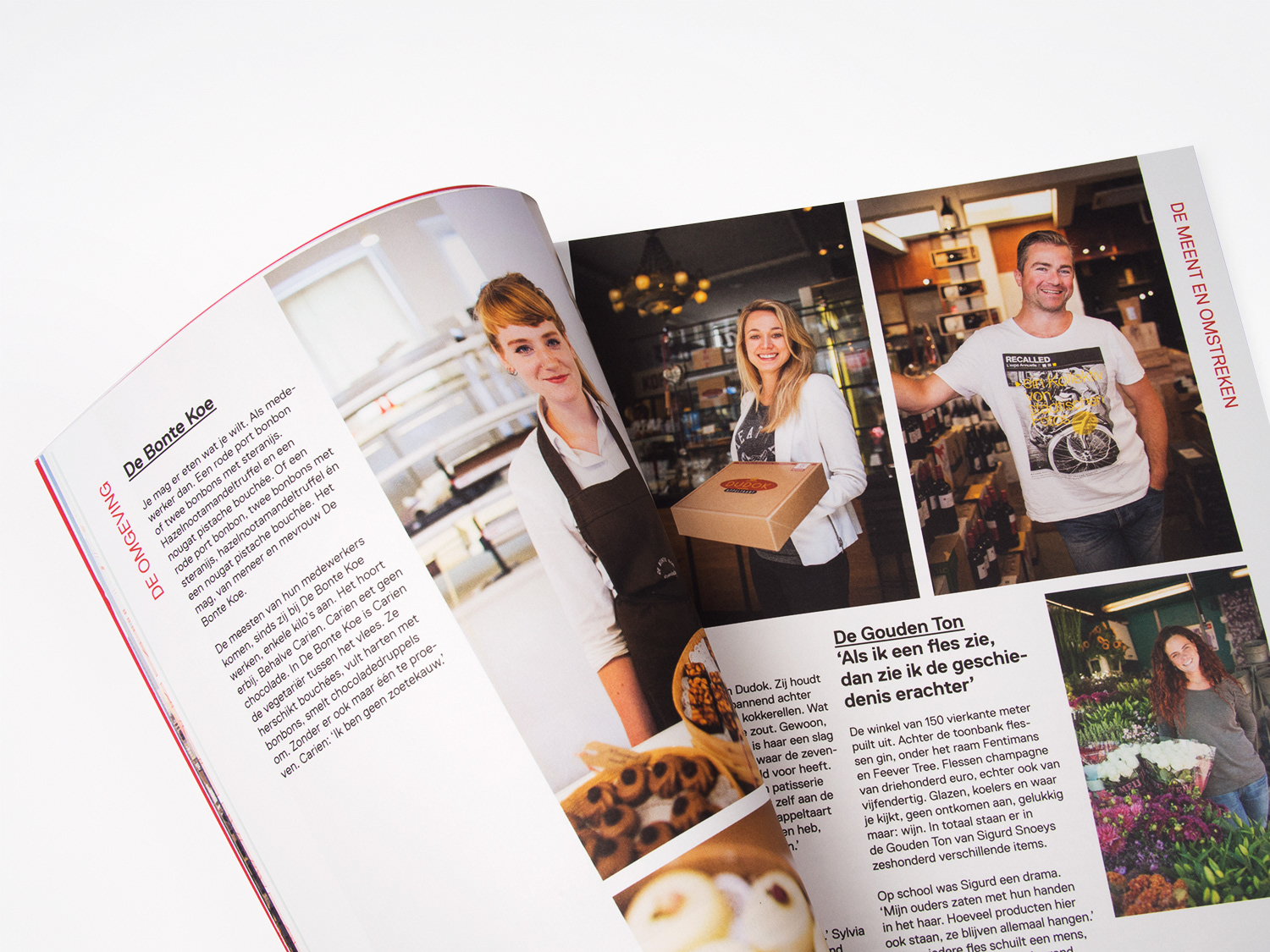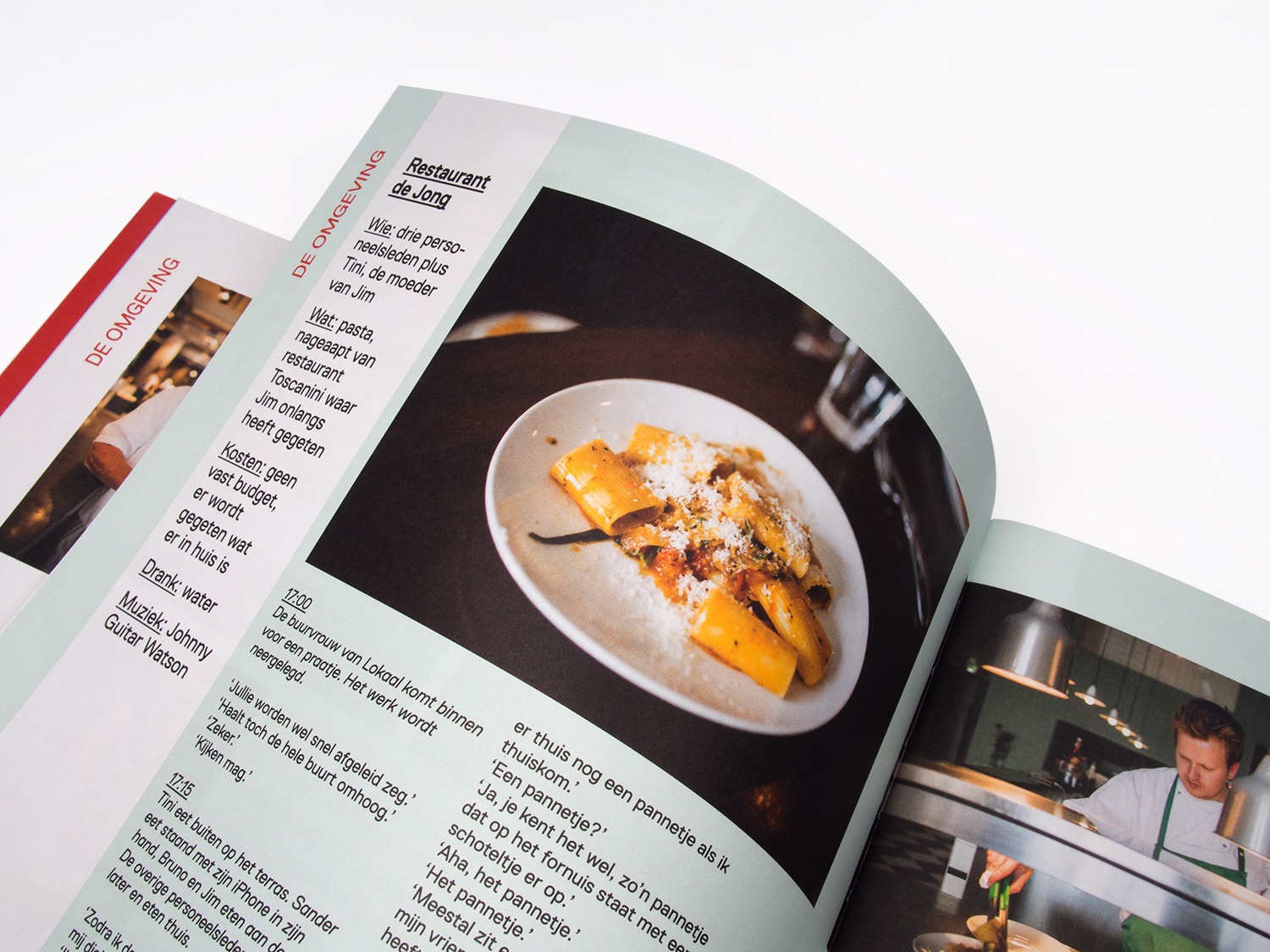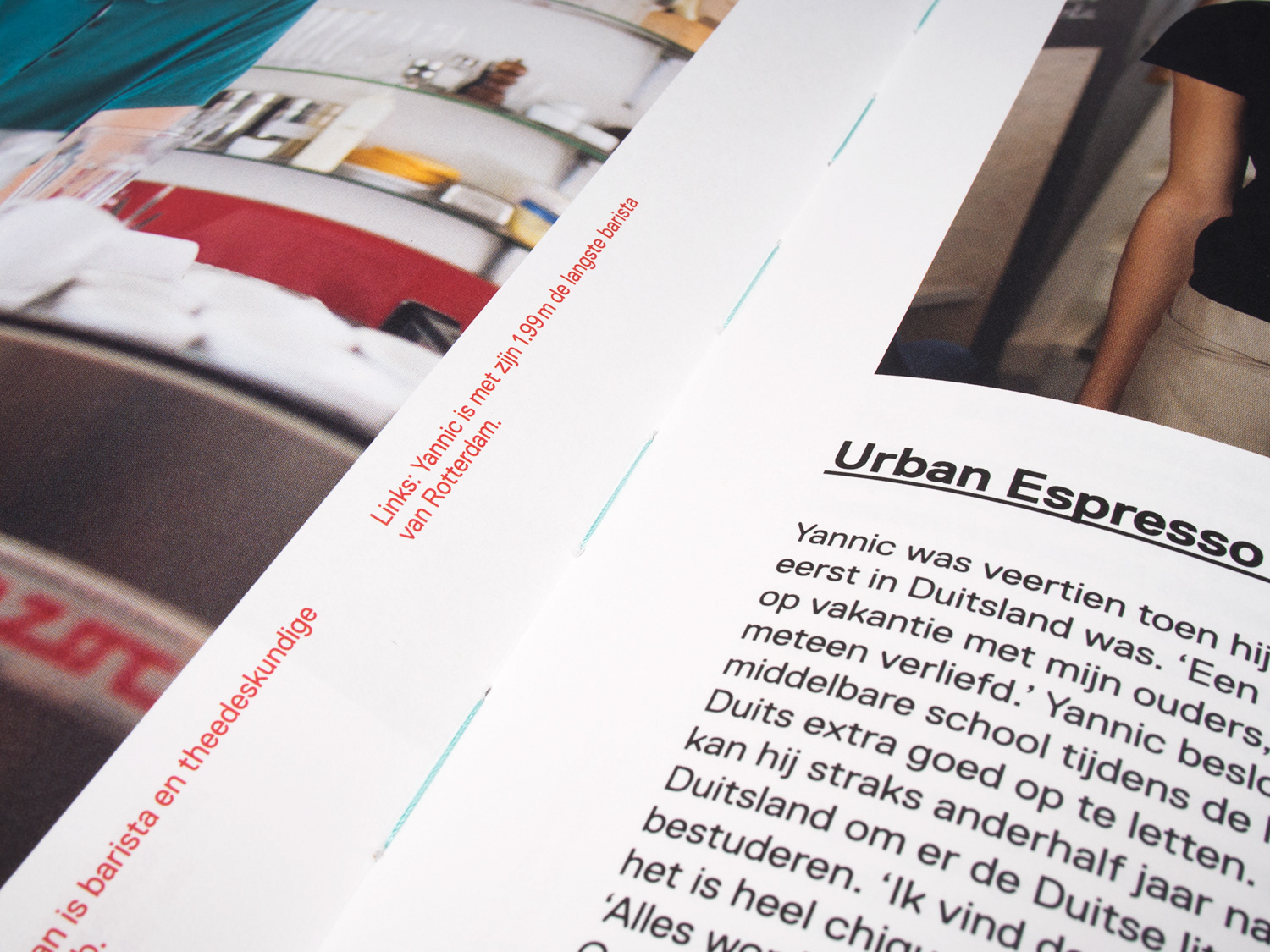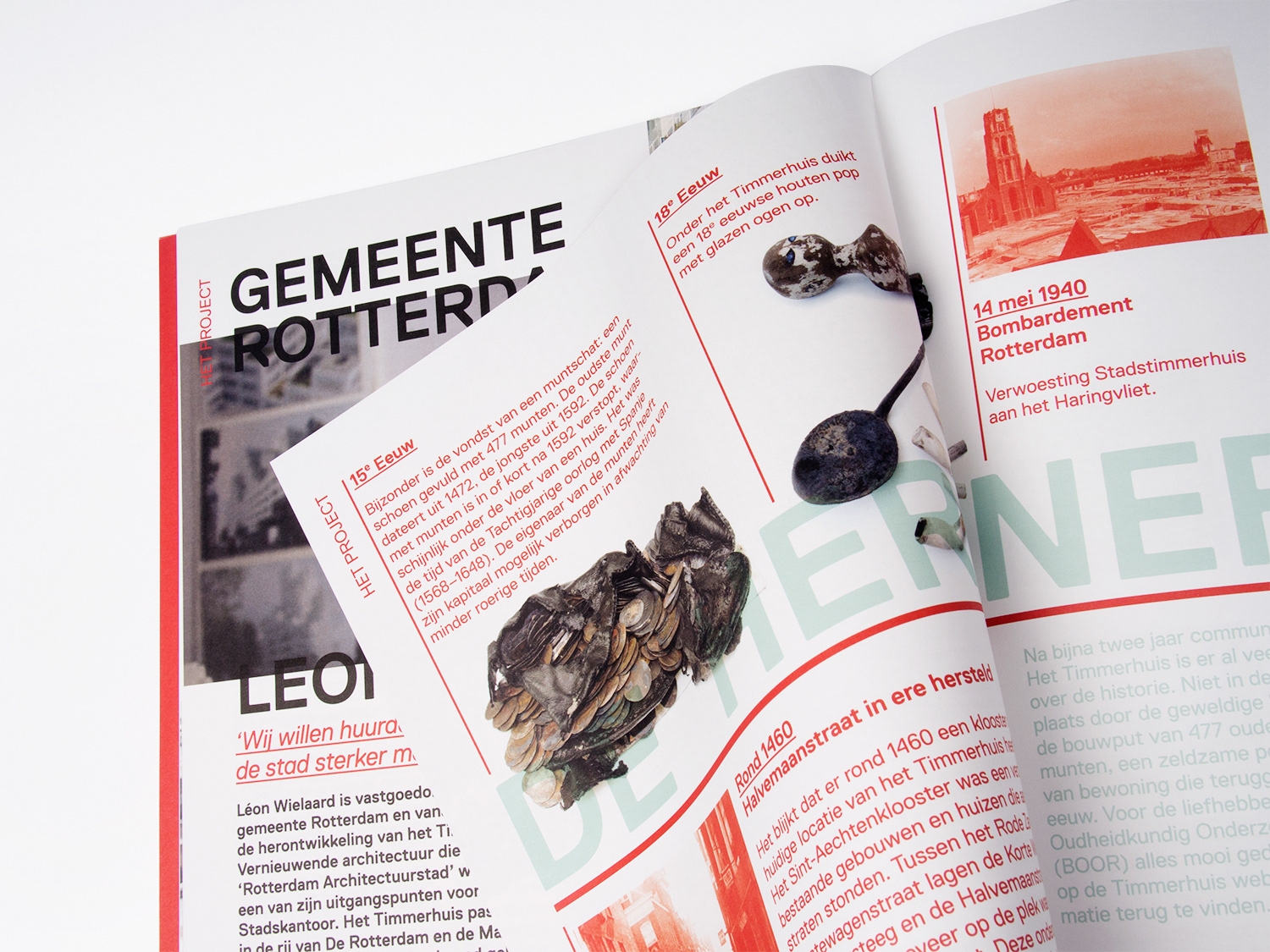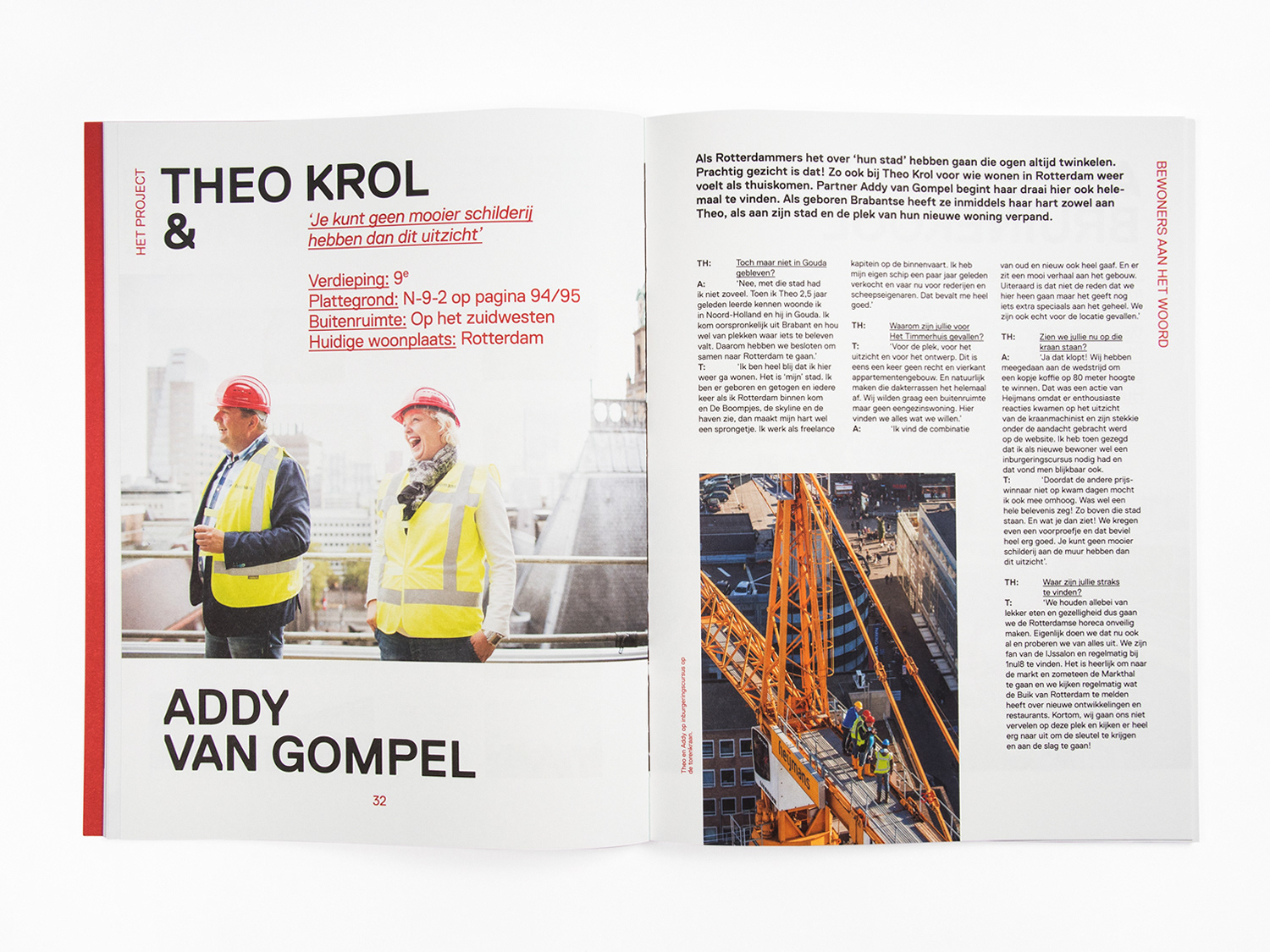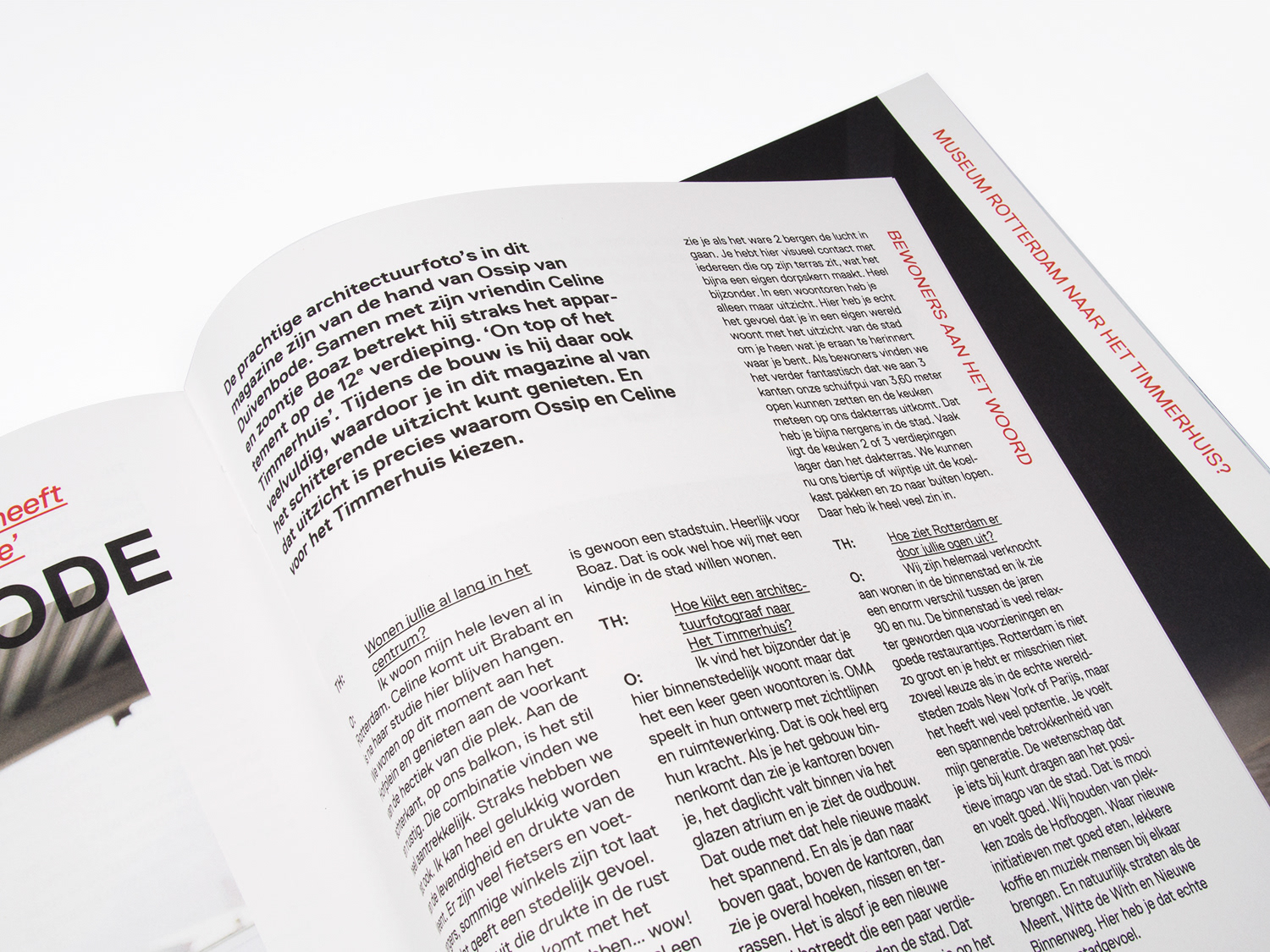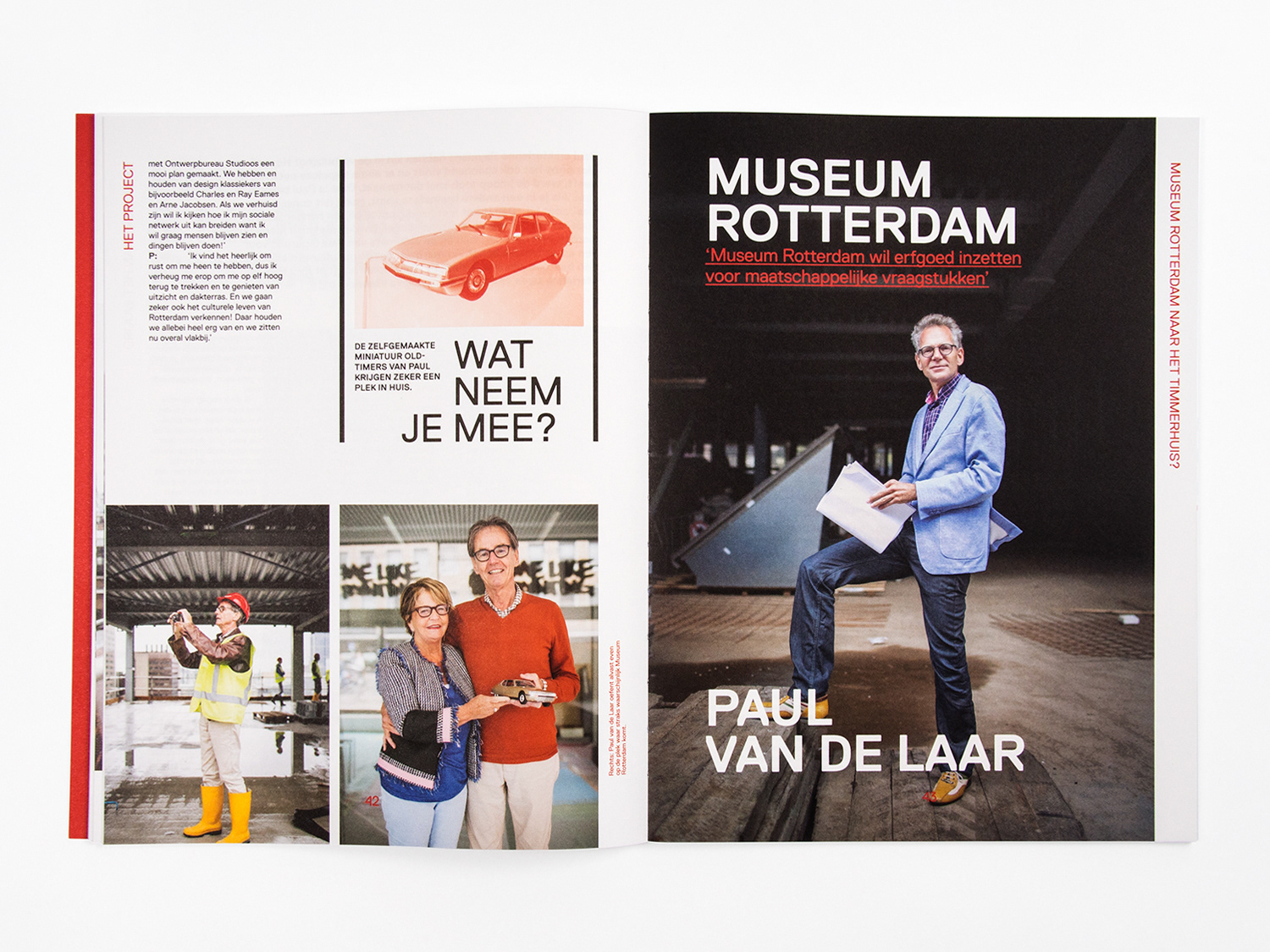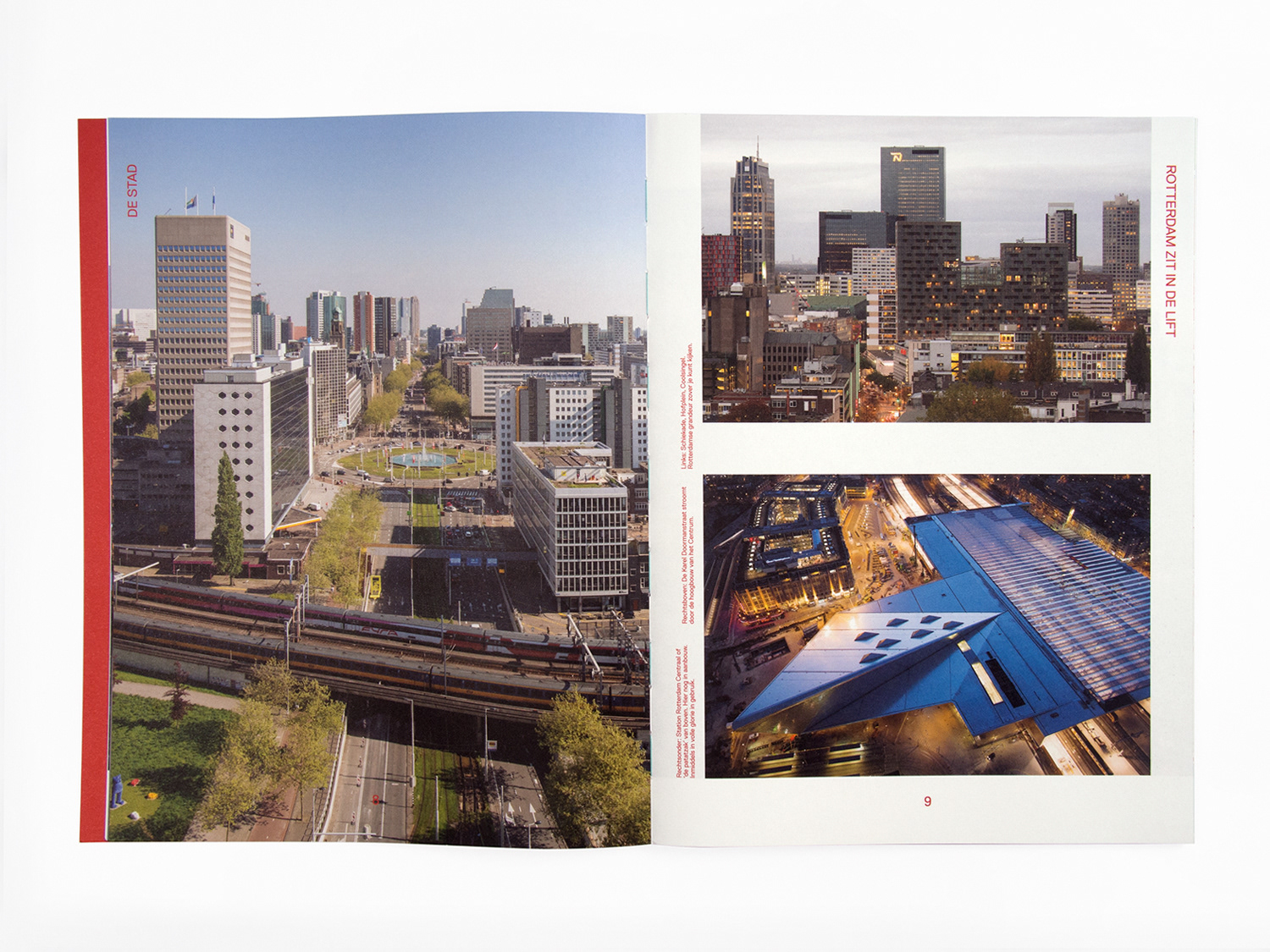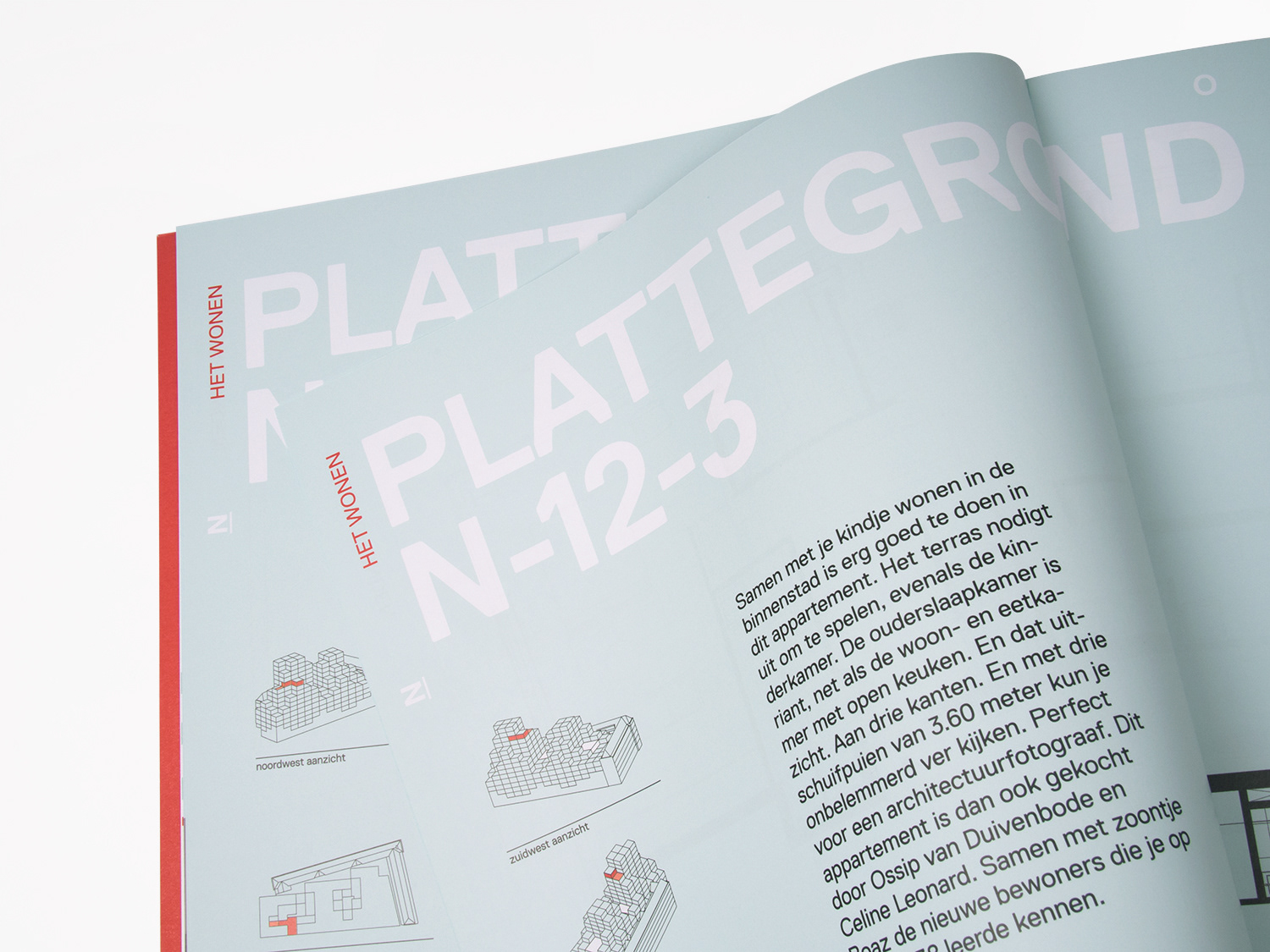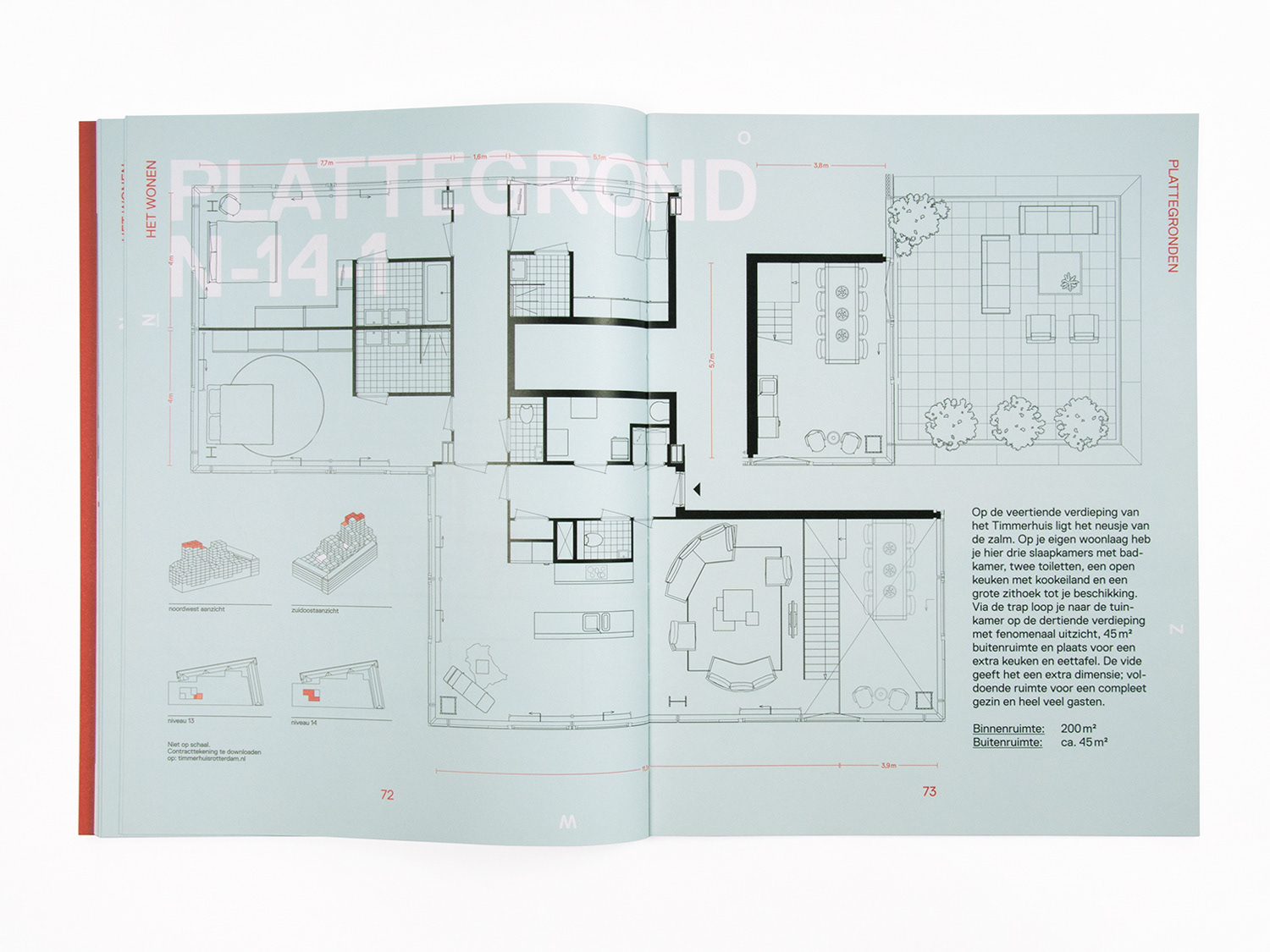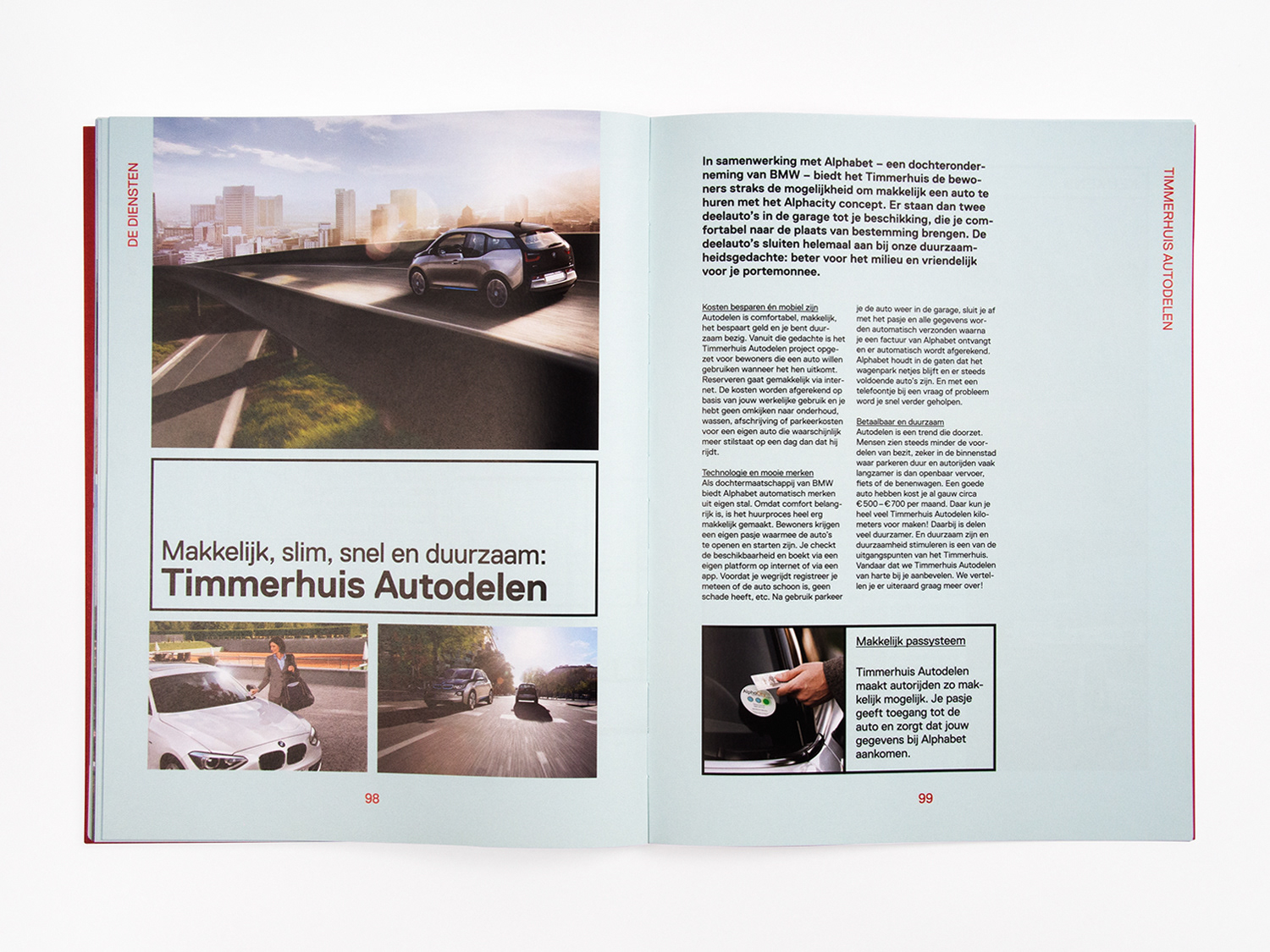 Timmerhuis is a home to many people who bought the sunny apartments, and it also hosts the offices of Gemeente Rotterdam and the Museum Rotterdam. The magazine collects interviews with the future inhabitants of the building, with architects from OMA, depicts a kaleidoscope of local businesses, glorious panoramas of Rotterdam's skyline, and even apartments plans, which are pure joy to look at. 
The magazine has a lacquered cover, two types of paper, and the cherry on the top of the cake, a mint thread to bind it all, in one of the colours from the identity's colour palette.